Eye Protection and Your Eyes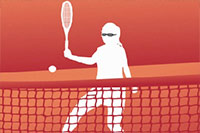 Did you know…
Almost 50% of all traumatic eye injuries are related to ball sports.
45% of these injuries happen to minors under the age of 14.
About 90% of these injuries are completely preventable with eye protection.
The material polycarbonate is a lens material that is commonly used in shatter-and-impact resistant lenses. When polycarbonate is combined with sturdy frame materials the combination makes for a formidable piece of eye protection.
Here in Fort Collins, Loveland and Greeley, the hazards of sunlight and bright light are sometimes harder to understand. Ultraviolet rays (UV) and Glare (extreme brightness) can be the culprits for many injuries and eye damage. Northern Coloradoans need to make it a priority to protect our eyes from these distracting, even dangerous elements.
For additional information or to schedule an appointment, please call 970-204-4020 or click on the link on the side of the page.